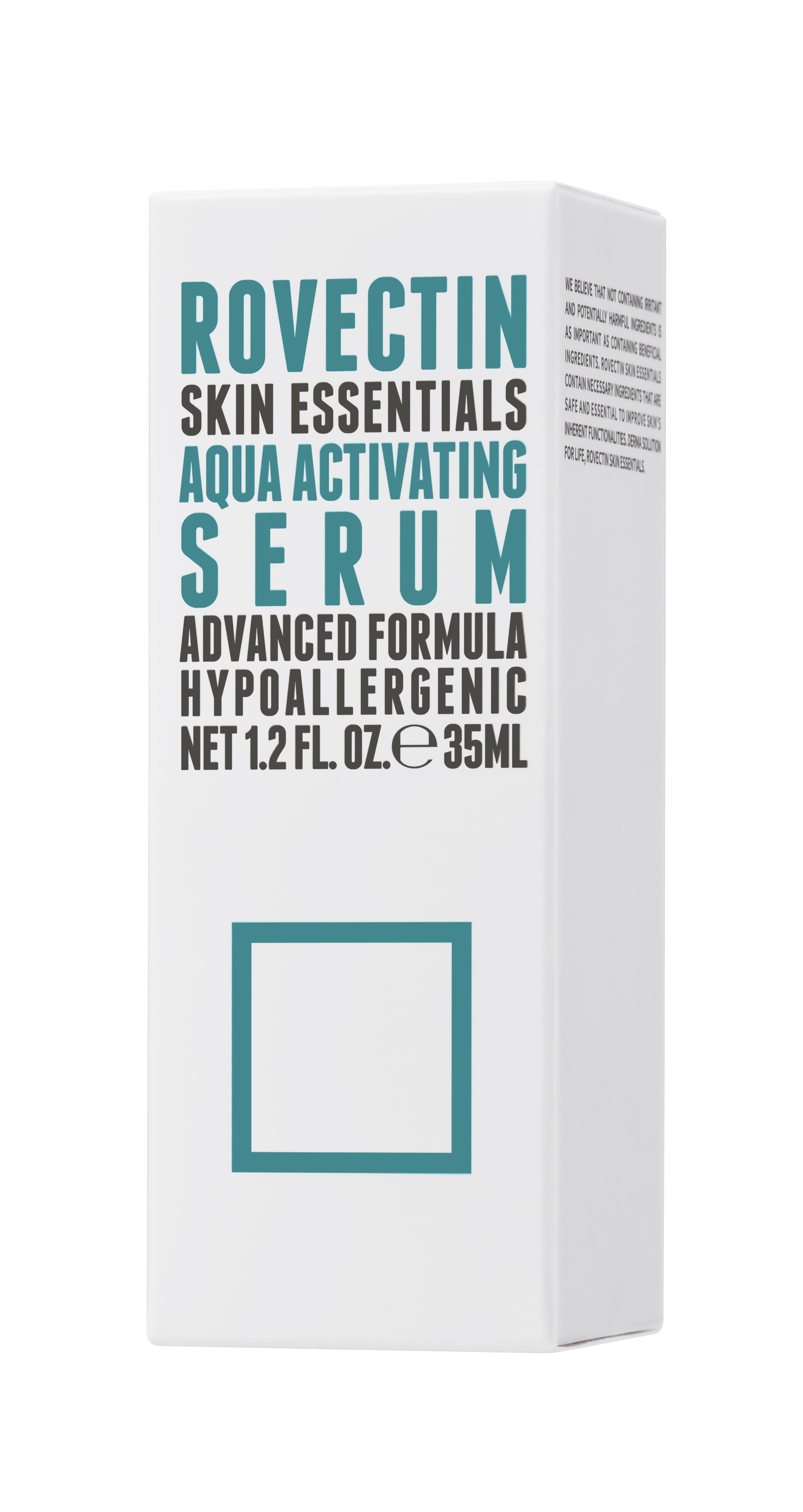 Aqua Activating Serum
Rovectin Aqua Activating Serum provides long lasting hydration for dry skin, improves the appearance of uneven skin, and minimizes the appearance of fine lines.
Rovectin Aqua Activating Serum supports and restores the appearance of aging skin. Our Aqua Cell Activator combines hyaluronic acid, trehalose, and Vitamin E to hydrate and firm skin. Niacinamide is a nutrient that restores skin by helping to improve uneven skin tone, smooth fine lines, and strengthen a weakened skin surface. Peptides, the tiny proteins and active molecules from collagen, provide significant anti-aging benefits.
Size: 1.18 fl. oz. (35 ml)