Naturally and Beautifully
Whether we want to admit it or not, aging is a natural part of life. Growing from a kid into a teenager and a teenager into an adult, aging is a process we all must go through, and honestly, it can be one of the most beautiful things in life to experience. Despite what the media tells you, aging is never a negative. Instead, it can be a beautiful process of constantly learning about yourself and growing physically, emotionally and mentally – in a healthy way.
At Rovectin, we've always believed that healthy skin is most beautiful and you should always feel comfortable in your own skin; but we can't turn back time, so here's a few tips to help the journey of aging feel more meaningful and beautiful. From skincare products to key lifestyle habits; let's talk about some essential tips as we age divinely, all the while feeling like your best self.
Natural, beautiful aging
 Accept and embrace the beauty that comes with age
Before we begin, the most important thing to remember about your skin is that it's okay to age. Yes, you read that right - It is 100% okay to age, and that statement is essential to come to terms. At Rovectin, we understand that skincare is a journey, and the act of maturing and growing older is anything but shameful; in fact, it has such an astonishing beauty around it that it deserves our utmost respect. It not only signifies all the things you've gone through in your life but also the wisdom, strength and elegance you have collected with age. And that, if you ask us, is beauty and power truly unmatched.
Above all else, no matter where you are on your skincare journey, you are exactly where you need to be with your life and age right now. Inner beauty always shines through and some of that inner beauty needs time to grow and glow.
Skin-enhancing products can be used, but keep it simple and it doesn't need to break the bank
A little help for our skin to age or mature gracefully is absolutely acceptable. We all want to feel like your best self at all times. A huge misconception in the beauty world is that skincare has to be expensive for it to be effective to achieve youthful, glowing skin. In addition to that, you're told you have to use a million different products every day. But actually, it's a lot simpler than that.
Arguably the most effective solution to maintaining healthy and supple skin at any age is replenishing moisture. Daily activities such as showering, exercising, or even just eating certain foods can all cause our skin to lose its moisture, leaving it susceptible to damage, dryness, and early signs of aging. Finding a simple product or two to help with is key, such as a serum, ampoule or moisturizer. Additionally, sunscreen is an essential component to maintaining your skin's natural barrier, as it helps to protect your skin from harmful UV rays and sun damage. Applying and reapplying sunscreen throughout the day is essential whether or not the sun is shining.
Skin-enhancing products
Now, if you're curious about trying some skin-enhancing products, we've got you covered. Above all else, ampoules and serums are our top picks. Here's a brief overview of each.
Ampoules
First of all, a key product to keep an eye out for when looking for skin-enhancing products is ampoules. Ampoules are often a highly concentrated skincare product designed to be used at limited amounts at limited times per week. They contain powerful, active ingredients to restore, regenerate, and correct skin troubles. It can be a complement to your skincare routine or it can also be used as a targeted product to tackle specific problems.
Most times ampoules are not recommended for everyday use due to its powerful concentration of ingredients, but if you're looking for an ampoule that can be used day and night daily with low risk of an allergic reaction, do check out our LHA Blemish Ampoule – 100% vegan and designed for friends with super sensitive skin, which basically means anyone is welcome to experience the blemish clearing LHA ampoule.
Serums
The next product to consider is a nutrient-rich serum. Serums are gentle products packed with nutrients that are essential to maintaining your skin's overall health. The best thing about serums, however, is the variety they come in. From hydrating to targeting specific skin trouble, I bet you there's a serum for that. Serums will not make your wrinkles or fine lines disappear (if a product promises that it does – it's most likely temporary, so don't be bamboozled), but it definitely can help refine skin by smoothening fine lines and reducing the appearance of undereye bags.
A key player even in serum is that it should fundamentally hydrate your skin. Our Aqua Activating Serum does exactly that – it hydrates and pumps nutrients into your skin. Talk about double benefits!
Lifestyle tips for healthy, vibrant skin
Here are a few top tips for lifestyle adjustments to help skin mature with a healthy glow.
Stop smoking
First and foremost, working to quit smoking has a huge effect on your overall health, but can also greatly improve your skin's overall appearance. This occurs for many reasons, the biggest being the improvement of your blood flow and circulation, allowing your skin to receive more oxygen and nutrients than before. Once you stop smoking, you will find a happier and healthier complexion staring back at you. With that said, if you've been looking for a good sign to quit smoking, this is definitely it. There are numerous resources focused on smoking cessation, don't hesitate to reach out to your healthcare provider for more information.
Drink in moderation
Our next tip for keeping your skin healthy and vibrant is to drink in moderation. Alcoholic drinks heavily dehydrate your skin and deplete it of vital nutrients – leaving you with a dry, dull appearance, which can make you look a lot older than you are. Not to mention, repeated overindulgence of alcohol can create permanent spider veins and damages to your complexion. To avoid this, we understand it's easier said than done, but drinking in moderation at all times is critical to keeping the largest organ of your body happy, hydrated, and healthy.
Don't neglect emotional and physical health
And lastly, one of the biggest tips for keeping your skin glowing with health is to make sure you're taking care of your emotional and physical health. Excess stress and anxiety can put a strain on your skin and cause it to break out, stimulate oil production and leaving your pores clogged. Take time to relax, meditate, develop adaptive coping skills, engage in activities to regulate your stress levels and don't be afraid to seek professional help.
Additionally, regular physical activity and eating right is also an essential factor in keeping your skin healthy. Avoid junk food and sweets (except like, once in a while, once). Drinking water to keep your body hydrated inside out is key as well. Also, physical activity does not mean it has to be intense. At least 30 minutes of physical activity five times per week can effectively help improve your overall health and also keep your skin in tip-top shape.
As we've shared, we can't turn back time, but we can make the best of it – the same goes for skincare. But first, let's start with accepting that we are all aging and let's do what we can to make this journey an enjoyable one with glowing skin.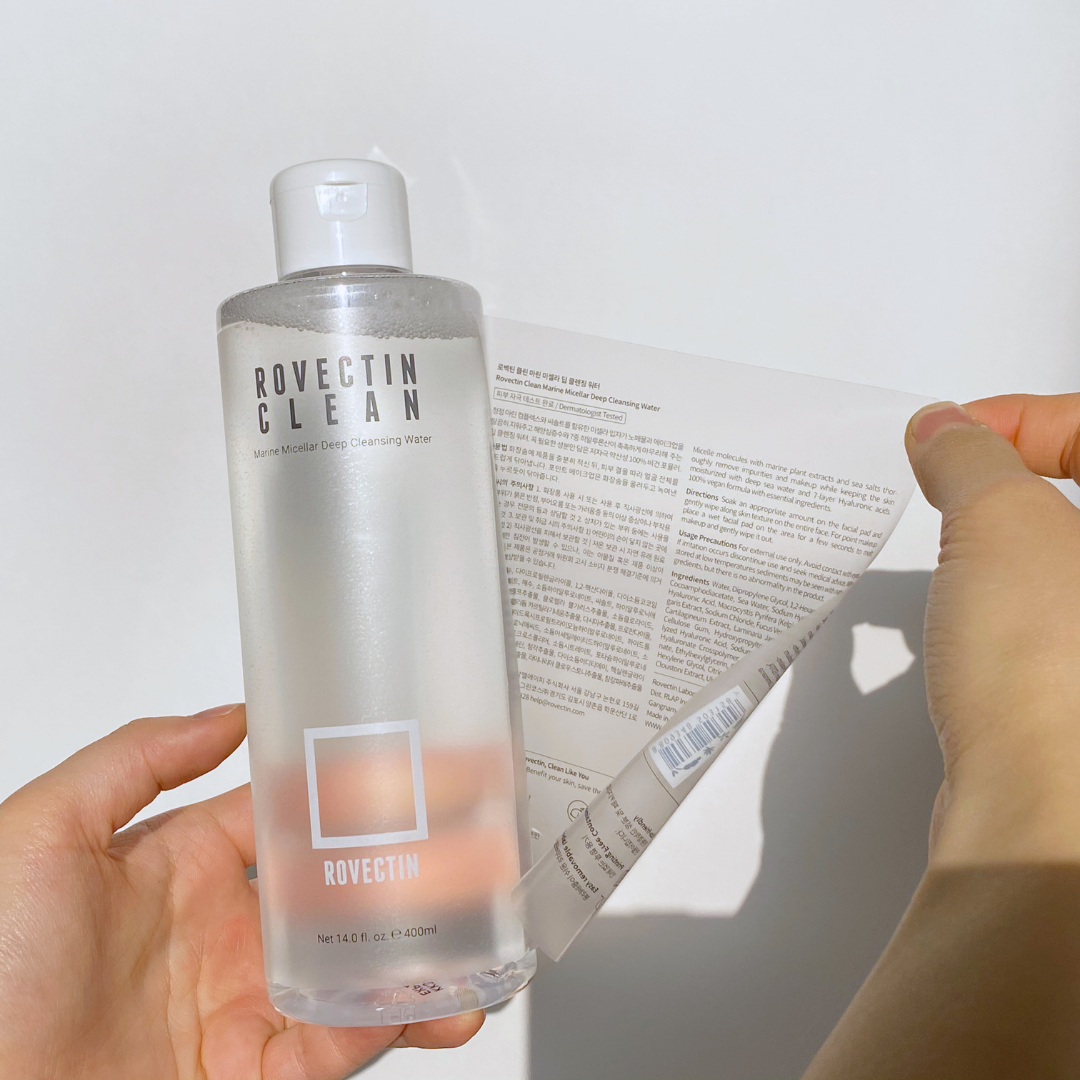 First things first, HAPPY EARTH DAY! Earth Day should really be everyday and a part of our daily lifestyle. Well… it is definitely easier said than done and we totally acknowledge that. In celebrat...
Read more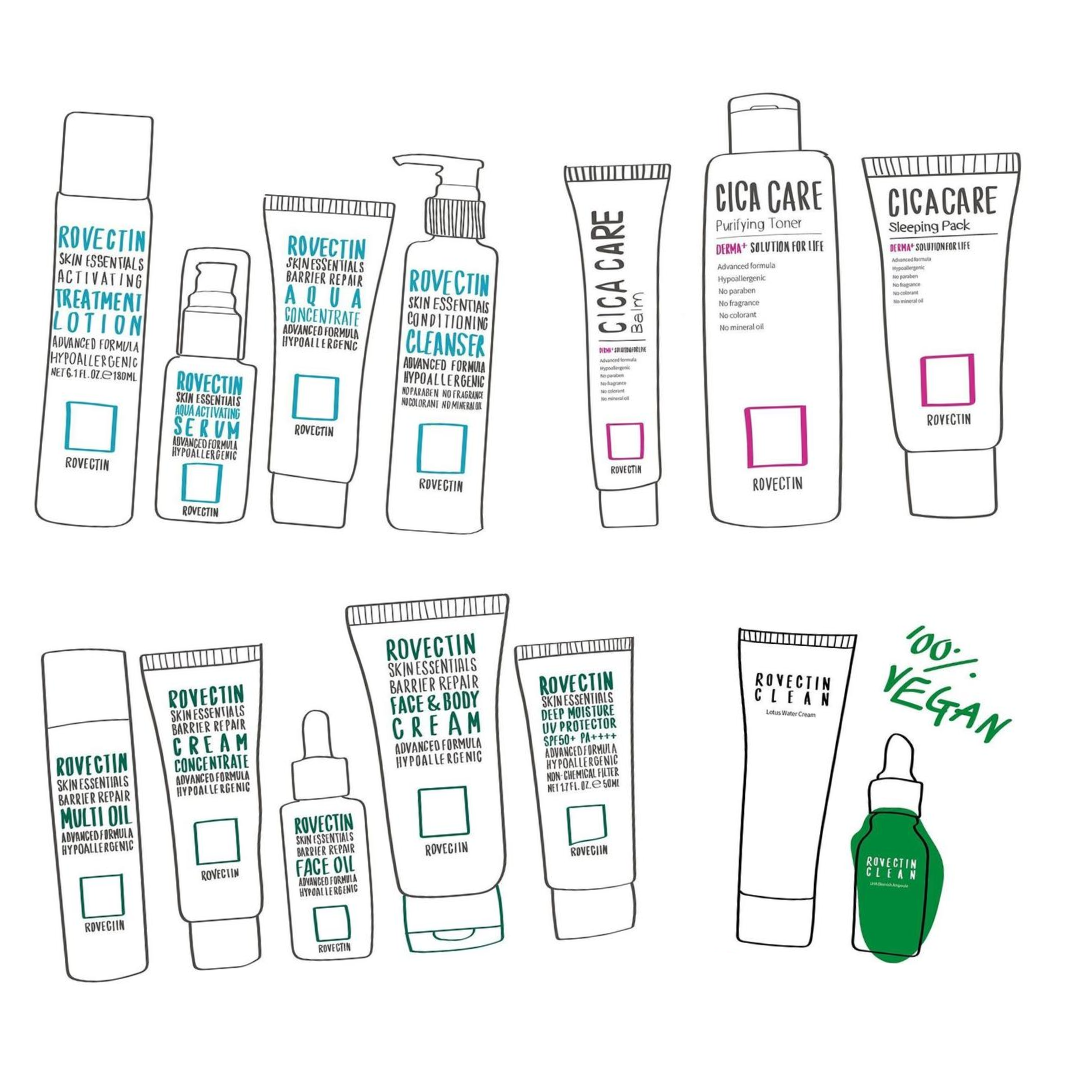 So here we've round up a basic overview of our product recommendations for different skin types. All our products are hypoallergenic and sensitive-skin friendly, but we also recognize that our ski...
Read more